How Can I Go To Heaven?

The question, "how can I go to heaven?" is one that I began asking at a very young age.

I went to Sunday School as a child and learned about Jesus. As far back as I can remember, my dear mother instilled in my heart the importance of loving and obeying God.

Sitting in church, I also heard the preacher talk about a place called hell, and I knew for sure I didn't want to end up there.

So, as a little girl, I asked my mom one night before going to bed, "how can I be saved?"

Even though I was so young, or perhaps even because of it, I put my simple, child-like faith in the Lord Jesus Christ for my eternal salvation.

That was the most important decision that I ever made in my life.

Please allow me the privilege of sharing with you just what that means.
How can I go to heaven? - Step 1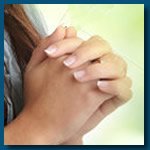 The Bible teaches us that, as individuals, none of us measure up to God's standard or requirements. We all have sinned against God.


As it is written, There is none righteous, no, not one:
(Romans 3:10)

For all have sinned, and come short of the glory of God;
(Romans 3:23)

Wherefore, as by one man sin entered into theworld, and death by sin; and so death passed uponall men, for that all have sinned:
(Romans 5:12)


Because of our sin, we owe a debt that must be paid. The debt or punishment for sin is death, hell, and separation from God.


For the wages of sin is death; but the gift of God is eternal life
through Jesus Christ our Lord.
(Romans 6:23)

But the fearful, and unbelieving, and the abominable, and murderers,
and whoremongers, and sorcerers, and idolaters, and all liars,
shall have their part in the lake which burneth
with fire and brimstone: which is the second death.
(Revelation 21:8)
How can I go to heaven? - Step 2
In spite of our sin and unbelief, God's love for us is so great that He made a way for us to be free of this debt. He sent His Son, Jesus Christ, to pay the debt that we owed.

But God commendeth his love toward us,
in that, while we were yet sinners, Christ died for us.
(Romans 5:8)

For as by one man's disobedience many were made sinners,
so by the obedience of one shall many be made righteous.
(Romans 5:19)

That if thou shalt confess with thy mouth the Lord Jesus,
and shalt believe in thine heart that God hath raised him from the
dead, thou shalt be saved. For with the heart man believeth unto
righteousness; and with the mouth confession is made unto salvation.
For the scripture saith, Whosoever believeth on him shall not be ashamed.
For there is no difference between the Jew and the Greek:
for the same Lord over all is rich unto all that call upon him.
For whosoever shall call upon the name of the Lord shall be saved.
(Romans 10:9-13)
How can I go to heaven? - Step 3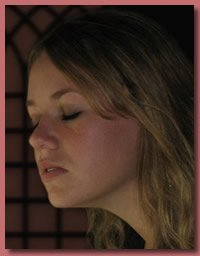 If you have never personally accepted Jesus Christ as your Lord and Saviour, I urge you to take a few moments now to talk to Him and ask Him for His wonderful free gift. Like me, you will find that it is the best decision you have ever made.


I am so grateful that the Lord gave me the opportunity to learn about Him while I was still a young child. It was more than just the answer to the question, "how can I go to heaven."


My mother, and later my father, instilled in me the knowledge that as a Christian my life belonged completely to my Heavenly Father and that it was His decision which direction my life would take, not mine.


I learned to seek God's wisdom and direction for every step I took and every decision I made.


What? know ye not that your body is the temple of the Holy Ghost
which is in you, which ye have of God, and ye are not your own?
For ye are bought with a price: therefore glorify God
in your body, and in your spirit, which are God's.
(I Corinthians 6:19-20)

Trust in the LORD with all thine heart; and lean not unto
thine own understanding. In all thy ways acknowledge him,
and he shall direct thy paths.
(Proverbs 3:5-6)
A person cannot truly have confidence and trust in God's plan for his life until he or she, personally, comes to know God by accepting Jesus Christ as his Saviour.


I hope you will put your faith in trust in the Lord Jesus Christ today! If you do, please let me know so that I can rejoice with you. It will bring me great joy to know that I have pointed you toward Him and helped answer the question, "How can I go to heaven?"


***You've just finished reading Angie Berg's testimony. Maybe you would you like to read Don Berg's testimony, too.


Return from How Can I Go To Heaven to Angie Berg's homepage