Christian Journals

Deepen Your Personal Relationship With God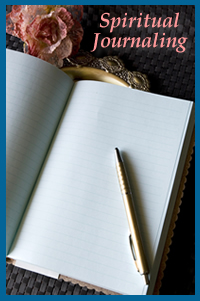 Some might think that Christian journals are a "modern" trend in Christianity that should be avoided as "shallow" or even "New Age."


I beg to differ. Sure, the terminology may be modern, but Christians down through history have written down their deepest and most personal thoughts as they meditated on the Word of God.


As God works in our hearts and His Spirit convicts, comforts, or challenges us in some way, it's such a good idea to record these thoughts so that we can read them later.


We can be reminded of a particular struggle or an answer to prayer. Reviewing our own writings can bring us back into a precious place of closeness that we may have fallen away from during the busyness of life.


Many of these personal writings have become some of the great hymns of the faith that have blessed our hearts for generations.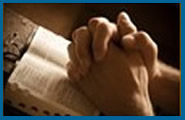 Learning how to write a journal is not as difficult as you might think.

When it comes to Christian journals, there really aren't any specific rules that you have to follow. There isn't a "right" way or a "wrong" way, so there is no pressure whatsoever.


You can write as little as you want or as much as you want. If you don't exactly know where or how to begin, I'll give you some journal writing ideas and you can choose one of them for your first foray into spiritual journaling.


You'll soon discover the benefits of journaling for yourself. It may be that Christian journals become a big part of your devotional life.


As much as I do enjoy making journals, I don't use them all the time. I rather think I go through "seasons" of spiritual journaling. :)



How To Begin Using Christian Journals


You can use any notebook to begin journaling for the first time, but let me encourage you to choose something a little bit "special" to mark the occasion. Rather than a ratty old notepad, spend a few dollars and buy yourself a pretty or classy book that will be used only for your devotional thoughts.


Here is a really nice selection of Christian journals available from Amazon at really reasonable prices...


These journals, for the most part, contain blank lined pages. However, many have a verse or quote to help inspire or challenge you for the day. I really enjoy those journaling quotes as they help to get me thinking in a way that I may not have done that particular day.


I personally love and use only the King James Version of the Bible. It's very difficult to find journals for Christians that only contain KJV Scriptures as the daily journaling quotes.


However, I simply either write the correct KJV Scripture on the page so that it "reads right" or cross out the reference entirely and simply look at it as an inspirational journaling quote rather than a Scripture.


I've recently been challenged by a friend to think about spiritual journaling again, and I've decided that it's time to get back to it again - another season has come. Perhaps you'd like to join me?!

Share Your Christian Journal Ideas Or Experiences
Have you kept a Christian journal in the past or perhaps are journaling even now? How has the experience inspired you and helped you draw closer to the Lord? Tell us all about it and share your favorite journaling ideas.

Return from Christian Journals to Angie Berg's homepage
Personal Journaling Ideas | Journaling Topics |