Ask Angie a Question or Share Your Thoughts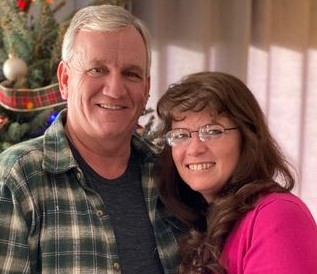 I call this section "Ask Angie" as a fun way of creating a space for questions and conversations instigated by visitors to my website. 
Some of you may be old friends looking me up "after all these years."  I'd love to catch up on all your news!
Others may be new friends or acquaintances who want to know more about me and what I believe, or what I'm up to.  I love sharing my faith, so ask away!
Don and I have been blessed to serve God in the country of Australia since 1997.  We have a core group of wonderful and faithful churches who have helped to keep us on the mission field all these years through their prayer and financial support. 
If you are from one of our supporting churches and would like to get to know us better or ask questions, please feel free to do so.  You mean the world to us, and we could never adequately express our gratitude for your sacrifice. 
Perhaps you've read one of my books and want to discuss something you've read.  I've got loads of experience working with children and striving to be a godly wife.  Can I share something I've learned with you or clarify a point?  I'm happy to try.

Whoever you are, wherever you're from, I look forward to reading your questions and comments.  I can't promise to respond immediately, but I'll do my best to be timely in getting back to you. 
Fair warning!  I don't really put up with nonsense in my 'old age.'  My mom used to say, "If you can't say something nice, then don't say anything at all."  I don't mind disagreement, constructive criticism, or lively debate, but I won't be responding to anything nasty or that dishonors my God and King.  No sense wasting your time.  (I say that in Christian love, of course!)  :) 

Tell Me What's On Your Mind!
Do you have a question you'd like to ask about something you've seen on my website? Are you an old friend checking in to see what we've been up to?

Maybe you'd like to discuss a passage of Scripture, a parenting issue, a marriage dilemma, or even ask questions about our work here in Australia.

I'm listening, and I'll do my best to get back to you as quickly as I can.
Check Out What Other Visitors Have Asked Angie
Click below to see contributions from other visitors to this page...

How do you bear one another's burdens, but don't make other's burdens your own?
I'm in awe of the Scripture you quoted in our last conversation: Galatians 6:2, as it has been on my mind a lot lately. I'm in the midst of a very …
Reasonable Expectations For Teens And Pre-Teens As Far As Passion For Christ
Hi Angie, I have had a question floating around my mind for some time now and would love your input. What are reasonable expectations for your pre-teen …