Free Website Builders

Pros and Cons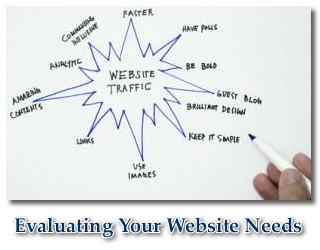 Free website builders are great if you are just wanting to "play around" or have a little fun and aren't really concerned about getting any actual free website traffic (visitors) to actually view your site.

If that's all you have in mind, then it's perfectly fine to consider using one of the free website offers that I've listed below.

If however, you want to create a viable website for business purposes or to create an online income, even if it's just about a hobby or interest, let me explain why a free website builder is definitely not right for you.


You might be asking yourself, "Why should I pay $34.99 a month when I can use free website builders that give me easy website building tools."

There are definitely some offers that are really appealing because they are free and everyone wants to spend less when they can.

I certainly don't blame you because that was my first thought when I ventured online myself.   I'm a notorious penny-pincher!  But there's a lot these "free offers" don't tell you.

Why Build Just A Web Site Or Blog,
when you can Build A Web Business?


These free website building tools make lots of lovely promises:


"Get your small business website on the web in minutes with our easy-to-use Site Builder and templates that do the design work for you. Upload images.  Type text.  Point and click to edit.  No technical skills required!"


"300+ templates are poised to do the design work for you.  Choose from hundreds of professionally-designed, customizable templates.  Our template gallery has categories and styles for everyone, whether you're an online store, a non-profit, a restaurant, a kickball team, or an amateur photographer."


"Customize your template to make your site look and feel exactly the way you want it to.   Upload your own logo, change the site's background color, and enter your own title."

This all sounds good, of course, but there is so much more to building a successful online presence than throwing up a quick and cute website.

Would you build a store in the middle of the desert?   I don't think so!  Where would you find customers?

There are literally millions, perhaps billions, of websites in cyberspace.  The vast majority of them get very little traffic each day.   Without traffic (visitors), what's the point?

The Cons of Free Website Builders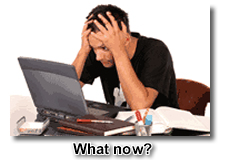 Here are some facts that most people don't know about using the free website building tools available online:


Your website can be shut down without notice by the free provider at their discretion, causing you to lose what time and effort you have invested.


Your website will usually be required to include advertisements for other resources that pay the free provider, and not you.


Your website will be limited to only a few pages of content (maybe 5 or 10), reducing your chances of ever being found in the search engines.


Your website will get little or no traffic unless you know a great deal about keyword research, search engine optimization, and key site structure techniques.


If you develop these skills and begin to get free website traffic, your site will be either closed for taking up too much bandwidth or your free hosting will no longer be free hosting and the cost will continue to grow as your business grows.


These are just a few of the most common negatives associated with a free website builder.


The Pros of Free Website Builders
If you use them just "to put up a website" to show your friends and family than by all means one of these free website creators can save you time and money.  Here are some of the free website builders worth using for that purpose:


Create a free website with Webstarts.com - Webstarts has an easy drag and drop interface that makes it quite simple.  You don't need any special programming skills and you will get hosting and design tools for up to 5 pages for free.  They then offer monthly plans for those who want to use it more.



Create a free website with Weebly.com - This is another free online website builder.  Like webstarts and other free services, making a simple website is effortless even if you do not have any designing or coding experience.   You just need an internet connection.  Weebly also offers paid upgrades once you get past the basic shell.


If your goal is to build just a small website, then using these free web builders are a perfect solution. They are good for family websites, sharing photographs and important family events.

Even voluntary organizations and non-profit organizations with low capital can use these services to set up a basic website to publish a little information about news and events.

Essentially, if you expect your visitor numbers to be low and promote primarily through your offline contacts, there really is no point in investing money in a good quality website building program.   Use one of those mentioned above or a simple free blog and you'll be fine.


Free Website Builders Don't Work For Businesses
Don't be fooled by free, cheap, quick or easy claims if you are building a small business website presence. These free website builders and cheap hosting companies don't care how your website will be found at Google and the other Search Engines.


If your goal is to build a solid online business, then invest the $34.99 a month in a proven business website building program like Solo Build It. They are the best in their field. This is probably the smallest investment you are likely to make in your business success, but probably your most profitable. It certainly has been for me.


Consider the "real value" involved... ALL the Tools Needed, All In One Place, Nothing Else to Buy. See yourself what you get!


With the right info, site building tools, updates, guidance, and support to build an e-business you'll have all you need to succeed apart from your own brains and motivation.


I use and love the Solo Build It website building program and recommend it for those who want to build a small business online.  For friends or clients who want someone else to build the site for them, I direct them to the same program via their Pros Service where they do it for you.

Three ways to value this $34.99 a month!


Financial Analysis - if you pay annually ($329.99) it's less than a dollar per day.


Business Considerations - What is a successful business worth?  Put a value on a stream of hundreds, then thousands of new lifetime customers. Multiply that by several new streams of income.


Opportunity value - What is it worth not to lose a year of life and thousands of dollars on "free premium packages," wondering why your site still fails?


All things considered, "free website builders" have their place, but that place is not in the small business or home based business website arena.


Don't Lose Another Day!  Take advantage of their 90 Day Money-Back Satisfaction Guarantee.  It takes all the risk off of you and puts it on us, where it belongs.  Your only risk lies in not starting your $34.99 monthly small business building website today.  (Or follow my example and reduce the price to $27.49 per month by paying for a year at a time - only $329.99 for the year!).   ;)



Return from Free Website Builders to Home Business Start Ups
Return to Angie Berg's Homepage