Best Brownie Recipe From Mom!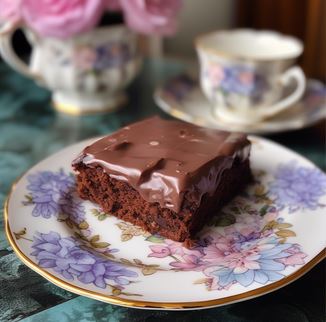 I promised to share the best brownie recipe I've ever tasted, and I'm a woman of my word, so today is your lucky day! 

As a chocolate lover, there are few things that bring me as much joy as a perfectly made brownie. I've tasted many brownies in my lifetime, but there's one recipe that stands out above the rest - my mother's chocolate brownies.
Now, some may argue that these brownies are more like cake, but I can assure you that they are anything but ordinary. They're light, moist, and incredibly 'moreish' (as we say in Australia).
Growing up, my mom only made these special treats a few times a year, so whenever she announced that she was going to make them, it was a real occasion. Even as an adult living on the other side of the world, I always made sure to ask her to make them for me whenever I visited.
I enjoy family traditions, and one of ours was the 'birthday dinner.'  My mom would let us choose what we wanted for our birthday dinner.  I always chose her special baked chicken with creamy sauce, green beans, buttered noodles, salad, and her special brownies!  My mouth starts watering and my heart warms just remembering those wonderful birthday dinners.

Sadly, my dear mother passed away in 2010, but her legacy lives on through this amazing recipe. And I'm thrilled to share it with you, my fellow chocolate enthusiasts.


How To Make The Best Brownie Recipe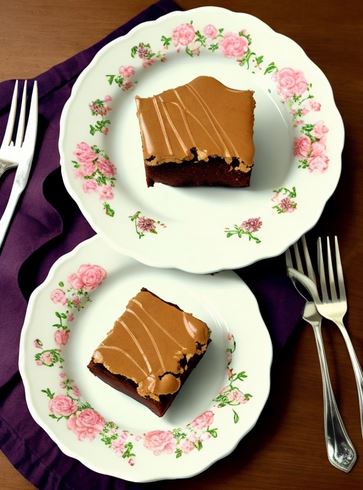 To start, preheat your oven to 400 °F and grease a large baking tray (around 17 1/2" x 11"). If you don't have a tray this size, you can use two smaller ones instead.
For the brownie batter, you'll need:
2 cups of sugar
2 cups of flour
4 Tbs. cocoa powder
1 tsp. baking soda
1/2 cup softened butter or margarine
1/2 cup of milk with tsp. of vinegar (or 1/2 cup buttermilk)
1 cup of water
2 eggs
1 tsp. vanilla
1 tsp. cinnamon
1/2 cup Crisco (or veg. shortening)
In a large bowl, combine the sugar, flour, cinnamon, and baking soda.
In a medium saucepan, combine the cocoa, butter, water, and Crisco and bring to a gentle boil.
Pour the chocolate mixture over the dry ingredients and mix well.
Add in the eggs, vanilla, and milk, and mix until smooth.
Pour the batter into your greased pan(s) and bake for 20 minutes.
While the brownies are baking, it's time to prepare the icing.
For the icing, you'll need:
1/2 cup of butter
4 Tbs. cocoa powder
6 Tbs. milk
4 1/2 cups of powdered (icing) sugar
1 tsp. vanilla
In a medium saucepan, bring the butter, cocoa powder, and milk to a boil, stirring occasionally.
Remove from heat and beat in the powdered sugar and vanilla until smooth.
As soon as the brownies come out of the oven, pour the icing mixture over the top.
Allow the brownies to cool before serving.
One thing you may have noticed about this recipe is the cinnamon. It's almost like a secret ingredient, but I believe it's what makes these brownies so delicious. Of course, I may be a little biased because they were always made with love by the best mom in the world.
If you have a special brownie recipe of your own, I encourage you to share it in the comments below. Let's celebrate the love and memories that come along with our favorite chocolate treats.
What's Your Favorite Brownie Ever?
Are you convinced you've eaten the best brownies in the world? If so, tell us about it. It may be a recipe passed down from Grandma. Or, maybe it was a brownie that you ate in a restaurant or purchased from a quaint little shop somewhere. Give directions! :)

Seriously, though, let's see who comes up with the best brownie creations of all time. Submit yours and we can all judge and comment for ourselves.