Margaret Holly York

My Amazing Mom!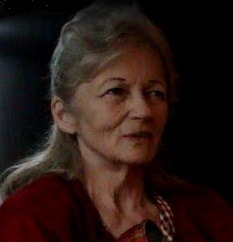 I was so blessed to have the most amazing mom in the whole world, Margaret York!


You may argue with me, and I hope you feel you can, but I simply refuse to believe that there was another woman who was as dear and as loved as my precious mother.


My mother didn't have the privilege of growing up in a "Christian" home (but she made sure that I did!). She regretted her early years before she knew the Lord Jesus as her Saviour.


What's really wonderful about my amazing mom, that she somehow didn't seem to realize, was the exceptional way that she wholeheartedly gave her heart and life to God, once she finally did learn of God's gift of Salvation.


She put her faith in Christ and began immediately to grow in Him. The more she grew, the more determined she was to live her life to please Him and teach her children to do the same. It's my precious legacy from her that I value above all else.


She was my best friend, mom, living example of being a Christian wife and mother, confidante, and joy. It's no wonder I miss her so much!


I expected to have my dear mother around for many more years, but the Lord decided it was time for her to go on home to heaven in January of 2010, at the early age of 67.


When you've been given such an amazing mom, the loss is indeed great, but it's hard to accuse the Lord for taking her from me, when He let me have her in the first place. Everyone should be so blessed!


In December of 2011, the company I use to build my websites (SiteBuildIt) ran a little contest in the lead up to the release of their new state-of-the-art website builder.


The contest entailed submitting a photo of anything that we considered to be "Best of Breed" in its area or field and why we thought it was so. I decided to enter and submit a photo of my amazing mother as the "Best Mother Ever."


I knew this wasn't exactly the type of entry they had in mind, but I was missing her and didn't really care. I thought it would be a nice little tribute to the world of my wonderful and amazing mom.


I tried to be a little "clever" and created the submission in the format of a product description to fit the theme of the contest and this was the result. I hope you'll enjoy it...

---
Best Mother Ever ~ Margaret York
Just about the most important and useful item in life is having a "good quality" Mother. Regardless of race, income level, or social status, if you've got one of these "best of breed" Mothers, you've got everything you need to live a successful and happy life.

Features:

She gets up early and stays up late.

She runs on hugs, kisses, and appreciation.

She cooks, cleans, acts as chauffeur, mediator, counselor, nurse, tutor, and friend.

She scolds, spanks, disciplines, praises, supports, guides, nurtures, and encourages.

She teaches you to love God and respect others.

Benefits:

She is full of wisdom and understanding.

She is always there for you.

She is ever forgiving.

She loves you unconditionally.

She is never too busy for you or uninterested in even the smallest detail of your life.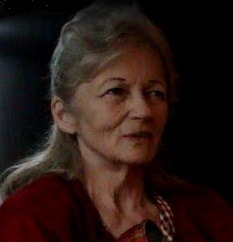 This is a photo of the model that I have enjoyed for 42 years. Her name was Margaret York.

She doesn't look as crisp and fresh as when I first obtained her, but oh, what a treasure! She still looks beautiful to me!

Eventually, we wore her out entirely, and she moved on to heaven to be refurbished.

There are all different types of mothers, ranging from so-so to exceptional in quality. However, after more than four decades of first-hand experience of extraordinary service, I can say that Margaret York was truly "best of breed" when it comes to Mothers. There aren't many in the industry to compare. If you can manage to get yourself a Mother like this one, you'll have a priceless treasure.


---
Believe it or not, I ended up winning second place in that contest, and I felt like it was a special little Christmas present from my dear mother herself. :) It would be just like her!

If you'd like to share your mother and daughter story with us, I'd like to hear it. Mothers are precious indeed and don't get half the credit they deserve. If you'd like to submit a tribute to your dear and amazing mom, please feel free to do so.

I love you, Mom!
Return from Amazing Mom to Mother Daughter Stories
Return to Angie Berg's Home Page