Small Business Advisor

To Help You Grow Your Business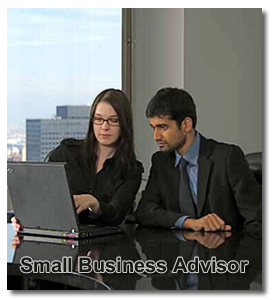 A qualified Small Business Advisor may be just what you need to help you get your small business online and turn your ideas into reality.


Small business consultants that are efficient and trustworthy are an invaluable asset to you if you want to grow your business online.


This is particularly true if you don't have the time or skill to undertake the task yourself, but want it to be done right!


If you're convinced you can do it yourself and have time to put forth the effort, by all means, do so. Just let me give you a little free guidance if you don't mind...

There is a right way and a wrong way to go about building a business online!


You'll no doubt find scores of tempting and promising claims from business building programs that will clamor for your attention.

Before you decide on one of those, take the time to read up on Sitesell's SBI. You'll be glad you did, and I can wholeheartedly vouch for their program.

If you decide that it's in your best interests to hire out the task of building your business website, you have a couple of options.


You can hire a local webmaster to do the work for you.

You can troll the internet in search of a qualified webmaster.


If you choose one of those options, be sure to thoroughly check their portfolio of work before you hire. You don't want to just look at the appearance and functionality of the websites these webmasters have built. You want to look at the traffic and search engine rankings!


No matter how "pretty" a business site looks, or how great it functions, if you have no traffic, you've wasted your money and it will be like you built an offline business in the middle of the desert. Dismal!


                      "You don't have to spend a lot of money,
                      you just have to spend it in the right place."


I'm not saying not to hire someone, of course. I'm just cautioning you to use your money wisely and get the job done right.

If you need more than to be found for the name of your company and unique products in your locally restricted area, then it's important to have a small business advisor that has the knowledge, experience, and proven track record to create a website for you that will rank well in the search engines and generate free targeted traffic for you.


What would I suggest?  A third option...



You can check their track record and view a range of successful sites that they created for small businesses.


These experienced small business consultants will enable you to start your online business off on the right foot and help you avoid the pitfalls that hinder so many other people from achieving success.
Small Business Advisor For Online Success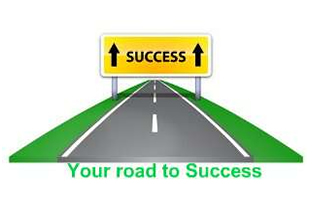 Give your business the full advantage of a website that not only looks good, but that does the job. This may be your answer.


You know what it takes to run your local small business. Sitesell Services knows what it takes to do business on the net. With the efficiency of an experienced small business advisor, you'll achieve a return on investment ("ROI") that can't be matched by any other webmaster services provider.


You'll find the charges significantly less than local Web-masters. They will deliver far more for less, using the proven system that has been building successful websites for more than a decade.


To your success!
Return from Small Business Advisor to Home Business Start Ups
Return to Angie Berg's Homepage